Get to know your insurer partner in Central and Eastern Europe
Who we are
Colonnade is a new insurance brand on the market, and we have become successful in a short time by providing innovative and tailored to fit insurance solutions across the CEE Region.
We run an efficient, well-organized network of operations in Hungary as well as Poland, the Czech Republic, Slovakia, Bulgaria, Romania, and in Ukraine (through our subsidiary).
Our success is based on the many experienced professionals who work for us and deliver first class customer service to all our customers, thanks to their knowledge of the market and their expertise in the field of insurance.
... and more
A.M. Best has assigned a Financial Strength Rating (FSR) of A- (Excellent) to Colonnade Insurance S.A. (Luxembourg) www.ambest.com
About Colonnade Insurance in Central Europe
Colonnade Insurance S.A. (Colonnade) is a Luxembourg based non-life insurance company fully owned by Fairfax and established for a strategic expansion of the Fairfax insurance business in Central and Eastern Europe.
We are licensed to underwrite 17 of the 18 statutory classes of non-life Insurance (except Class 10 – Motor Vehicle Liability). Our licenses are extended to Freedom of Services for all EU member states. The company currently maintains and forecasts the maintenance of a strong solvency ratio, well above the required levels. Colonnade is supported by leading global reinsurers with strongest financial security led by, among others, Swiss Re, Hanover Re, Munich Re, BRIT, AWAC, Lloyd's syndicate, AIG.
We operate through branches in Bulgaria, the Czech Republic, Hungary, Romania, Poland, Slovakia, and a subsidiary in Ukraine with the help of a team of more than 450 experienced specialists. We offer products for consumer and corporate clients and have an A- financial strength rating for three years. Our registered capital is EUR 9 500 000.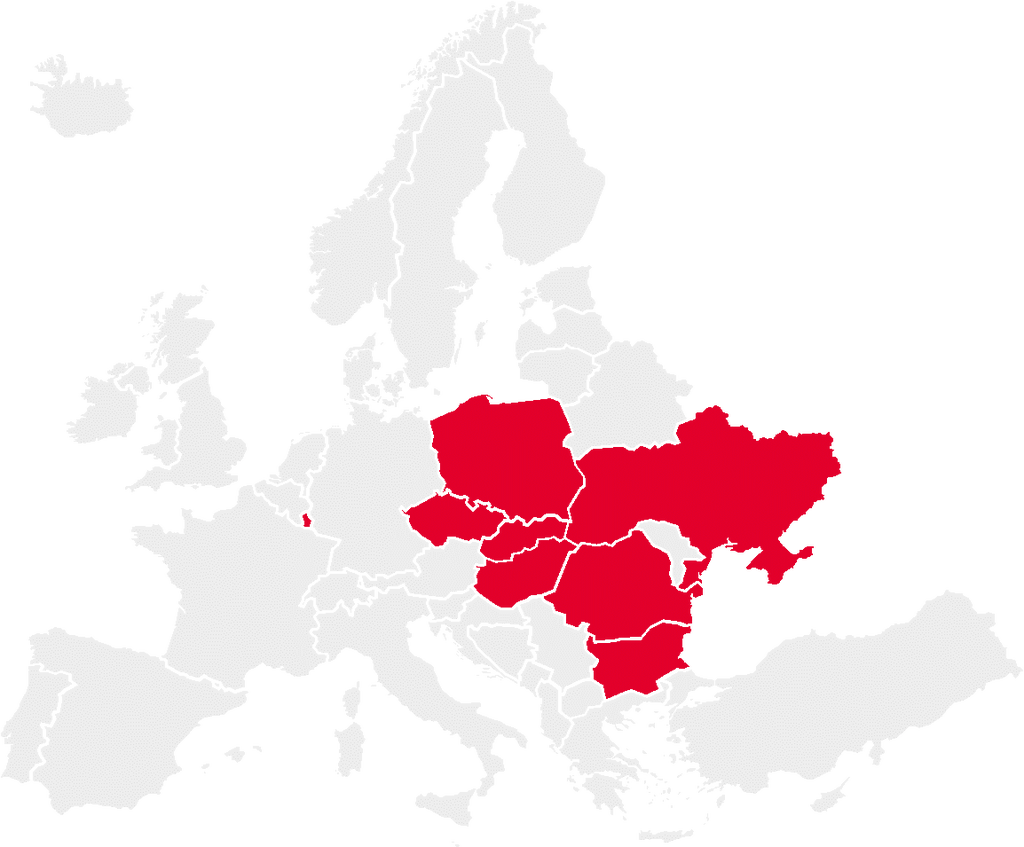 Branches operate on a decentralized basis but having strong internal culture where market practice leaders share their expertise cross-branch. The empowered underwriting teams apply a focused underwriting strategy to their markets.
Executive management
Peter Csakvari - General Manager
John Ockenden - Chief Actuary and Chief Risk Officer
Andras Sellyei - Chief Financial Officer
Babette Chambre - Head of Compliance
Julien Immelé - Head of Internal Audit
Board of directors
Bijan Khosrowshahi - Chairman, Executive Director
Jean Cloutier - Board Member
Frederick Gabriel - Board Member
Leo de Waal - Board Member
Marnix Ernst Wielenga - Board Member
What we care about
We play fair and work hard.
We work closely with our clients.
We work to make a living and we enjoy what we do.
We believe in...
Honesty and integrity are essential in all our relationships and will never be compromised.
We are results oriented ‐ not political.
We are team players – no "egos". A confrontational style is not appropriate.We value loyalty ‐ to Fairfax and our colleagues.
We are hard working but not at the expense of our families.
We always look at opportunities but emphasize downside protection andlook for ways to minimize loss of capital.
We are entrepreneurial. We encourage calculated risk taking. It is all rightto fail but we should learn from our mistakes.
We will never bet the company on any project or acquisition.
We believe in having fun ‐ at work!